AN INVESTIGATIVE REPORT ABOUT KAROL FLORIAN MADERA
WITH SPECIAL ATTENTION TO HIS SUPPORTERS, CRIMINALS, & FELLOW PSYCHOTICS
Click to email Industry Canada, B'nai Brith, and the Saanich, BC Police
Industry Canada (888) 780-3333 - Saanich Police (250) 475-4321 - B'nai Brith Hate Hotline at (800) 892-2624 - US Embassy
Please visit VictimLink BC and call 1-800-563-0808 to report hate crimes and to report incidents of child exploitation and child luring as they occur
Karol Madera (the accused) can be reached at (250) 383-4242 or in person, at 3040 Tillicum Road, Saanich, BC, V9A 2B3
FCC Staffers Receive Threats From Madera/Adams Bully Gang
Our readers are intimately familiar with the multiple threats uttered or written by the likes of Karol Madera, David Tolassi, Todd Daugherty, Pirate Joe Goldberg, and the terroristic threats of self-immolation and promises to have Laura Smith fired, made by the habitual liar, drug dealer, and drunken conspiracy theorist, Michael DeWitt Adams, not to mention the threats made and acted upon by Madera's young friend Brandon Duke, which cost Duke a lifetime behind bars without hope of parole.
Then there is Madera's friend, Whitney Tritch, who broke into the QRZ.com computer system using false credentials and a false name. Tritch even had the audacity to visit Riley Hollingsworth at his FCC office in Gettysburg, making false complaints, while pretending to be a former submariner, when Tritch's service record shows he never got closer to water than the 5th hole at the Hershey Golf Club outside Fort Indiantown Gap in Pennsylvania.
It is commonly known (and proven) that Madera and his friends routinely use aliases at QRZ.com and eHam.net, not to mention other websites. They use these false identities to harass and post defamation and false "testimonials" about their targets, which have frequently included Laura Smith and Riley Hollingsworth. On the air, they use names like "Bean-Picker," "Crow-Hunter", "East Coast Monitoring Station", "BR-549", "Frank", and "Uncle G." instead of their required callsigns. Sometimes, like Joe Italiano and Karol Madera, they play altered tapes of others in an attempt to get their targets into trouble. YouTube is full of recordings of Mike Adams (AE4FB) spewing extortionate threats, and Karol Madera (VE7KFM) engaged in drunken, drug-induced, threat-filled tirades, like this one, labeled "VE7KFM verbally raping FCC employee Laura Smith."
Now, in a recent talk in North Carolina, Former SCARE (Special Counsel for Amateur Radio) and FCC Consultant, Riley Hollingsworth, has revealed an entire new set of threats made against FCC employees.
"One thing that's causing a huge problem, and this is also a sign of our times: I understand some of the state and federal agencies have this problem, but it's the problem of people firing off nasty emails, not only to Laura, but to the Enforcement Bureau chief, and to the Chairman, about amateur radio situations that they think the FCC should attack. I'm talking about horrible emails, threatening emails, threatening to the degree that quite often the Security Office gets involved. We've got to stop this; it's giving Amateur Radio a black eye. Some are so threatening that the security staff might not let Laura travel, and you notice that she doesn't travel much, partly because of the budget, but partly because of this problem. There are obscene, threatening and stupid emails by people who are hiding behind the anonymity of the internet. I'm sure State Senators get them, U.S. Senators get them. But when it comes in specifically to the Enforcement Bureau about an Amateur complaint, it's bad for all of us. It's giving some people in the Commission a bad taste in their mouths about Amateur Radio. They sort of understand that they are sent by Fruitcakes [like Karol Madera and Mike Adams] but amateurs are very quick to fire off an email about a complaint or about a situation they hear on the bands, and they don't know the full background of it. This is a time when we are hyper-sensitive about security issues. It's just a big problem, I don't know the solution."
Here's a typical comment from a YouTube video about AE4FB's extortionate threats toward Laura Smith of the FCC:
"Only a mentally deranged attention-seeking-simpleton like Mike 'Fat Bastard' Adams would threaten to commit suicide on the doorstep of the FCC because he doesn't agree with other people's points of view. In an honest debate over the air, his nonfactual viewpoints are regularly taken apart and exposed as nothing more than opinionated regurgitation of psychotic conspiracy-theorist basement-bloggers. He's nothing more than a big, fat, whiny, egotistical, white-trailer-trash, anti-Semite, fraud." --VA3AWP
Hollingsworth comments courtesy Gary @ Ham Radio Now
WANTED
A photograph of Karol Madera wearing a 1988 UN Peace Keeping Medal for his alleged service in the UN Forces in the 1970's.
This man has one. We'd like to see Karol Madera's medal. The Saanich Legion denied Madera a set of Veteran's plates because he could not provide proof of service. The Military Police in Kingston Ontario (Home of the Royal Military College) also reportedly deny that Madera has ever served in the Canadian Forces. Where is Madera's medal and proof that he ever served at all?
Audio files for reference: #1,#2, The fact is, Madera has admitted to being a military fraud. He impersonated an officer and stole services to which he was not entitled. This makes Madera both a fraud and a thief. Listen to recording number three, in Madera's own fraudulent words....#3. Canada has a number of military frauds. They actually believe they served, despite never having done so. Many of them, like Karol Madera, are completely delusional. Here's an example.
CHAMPAGNE TO REAL VETS AND REAL PAIN TO SHAM VETS.
HAPPY VETERAN'S DAY!
MP Denounces Anti-Semitism and Encouragement of Terror by VE7KFM
A spokesman for member of Parliament, Scott Reid, received information regarding Karol Madera's anti-semitism, racism, and encouragement of al Qaida. The MP's spokesman, Dennis Laurie, a legislative assistant for Mr. Reid, wrote this week that "Mr. Reid certainly does not condone anti-Semitic acts or encouragement of terrorist acts."
Industry Canada's Russ Hamilton also acknowledged complaints against VE7KFM and suggested action 'via other means' stating, "Matters regarding the contravention of Canadian Federal or Civil law should be pursued through the appropriate Civil, or Criminal court system."
RCMP and CSIS have been involved in an ongoing investigation of Karol Madera/VE7KFM and have recently passed their findings to the Saanich Police Department.
Liar, Terror Supporter, Abuser of Women and Children
In the Spring of 2013, an RCMP/CSIS liaison in Victoria asked for help in the investigation and also enlisted witnesses for Crown Counsel.... A participant in the Canadian investigation stated, 'What really got the ball rolling on the investigation was the fact that Madera called Saanich Constable Kathleen Brandsma at home, 2 days after she attended his residence investigating a complaint from a female neighbour. Apparently Madera threatened the Constable on the phone, using colorful diction (as Madera refers to his filthy diatribes).
Saanich Police Detective Sgt. Marko Berton was the lead investigator in Saanich PD file, labeled as # 2013-5030. The RCMP/CSIS liaison is stationed at Island HQ on Blanshard St. Victoria, handling Terrorist security files of Police interest. CSIS/RCMP are also interested in previous incidents where Madera has stalked women locally. Sgt. Jim Price at Saanich PD is aware of those incidents, along with Cst. Kathleen Brandsma, and they are also aware of the fact that Madera has claimed responsibility for murdering a young real estate broker named Lindsay Buziak.
Regarding the murder of Lindsay Buziak, Karol Madera has unequivocally stated, "I don't remember if she had big tits or not, I was so busy stabbing her, I can't remember." Madera worked with the murder victim's father Jeff Buziak, in the late 1980's, when Madera was thrown out of the Victoria Real Estate Board for making threats. At that time, Bev McIvor of Remax/Camosun was a member of the board. McIvor stated for the record, "We had to obtain police protection, due to Madera's threats." Lindsay Buziak, like McIvor, also worked for Remax/Camosun.
McIvor also stated that, after Madera's failed real estate career, he attempted to become a lawyer, but he was not allowed to join the Law Society. This, following his well-documented failure to answer questions about his actions which would have precluded his becoming a lawyer, due to issues regarding his (lack of ) fitness and character.
We investigated these allegations and they are in fact part of the public record in Canada. At Madera's fitness hearing, numerous statements and affidavits were entered into evidence, which Madera refused to answer, because he claimed he didn't know what his accusers had said about him. A judge in the case, who is now a Chief Justice of the BC Supreme Court, very eloquently called Madera a liar.
"[The applicant] argues that it contravenes natural justice to require the applicant to give evidence before he knows precisely what his accusers have said about him under oath. I cannot accede to that submission. Very full and complete particulars including the names of witnesses were given and original statements or affidavits were furnished. With respect to many of the particulars given by counsel for the Law Society the conduct to be inquired into was very specifically described. In my view the applicant did know both generally and in many cases specifically what the witness would likely say." The other two judges agreed with the Chief Justice's assessment of Madera's (lack of) truthfulness and veracity.
See this link for a full transcript of the judge's statements regarding Madera's failed attempt to become a lawyer in Canada.
Canada Recognizes Danger of Homegrown Terrorism
Ronald Crelinsten is an expert on terrorism and radicalization and the author of Counterterrorism. He is an associate fellow at the Centre for Global Studies at University of Victoria and Adjunct Professor at Royal Roads University. The views expressed are his own.
"It has long been recognized that the lone actor who is not affiliated with any organization, and who self-radicalizes, usually via the Internet, is the most difficult to detect and to prevent from taking action. It is with this reality in mind that many feel that more attacks such as occurred in Canada last week are inevitable. This Monday, Public Safety Minister Stephen Blaney introduced a bill in Parliament to increase the powers of the Canadian Security Intelligence Service (CSIS) and promised further anti-terrorism legislation in the future. Ninety individuals are reportedly currently under investigation as potential travel risks abroad or for radicalization at home."
One of the individuals investigated by RCMP and CSIS, is Karol Madera of Saanich, B.C.. Madera has repeatedly asked American citizens to perform acts of terrorism against individuals residing in the United States. Madera also stated his intent to sexually assault FCC Special Counsel Laura Smith, and his intent to anally rape the United States Ambassador to Canada, not to mention inciting violence against other authorities via dirty bombs, .308 Winchester rifles, and C4 explosives.
This week, a man matching Karol Madera's description was apprehended by Canadian authorities as his ferry docked on Vancouver Island. Madera's sometime friend, Donald Anderson, has verified that Madera recently visited his mother in Toronto, during the attacks on Parliament there.
B.C. Ferries staff called N. Saanich RCMP at 8:19 a.m. Thursday and kept the man in a secluded area of the vessel, according to Island district RCMP spokesman Cpl. Darren Lagan. Mounties boarded the ferry at 8:35 a.m. and arrested the man. Throughout the day, investigators undertook a full investigation and assessment of the man's actions" Lagan said, citing existing mental-health issues as a significant factor. Lagan said the man was released from police custody later in the day, after mental-health professionals became involved.
Canada protects the identities of homegrown terrorists with mental health issues. Not so in the United States, where Karol Madera has incited violence against police on numerous occasions. One of Madera's young protege's was Brandon Duke of Boulder Colorado. Madera was recorded telling Duke, "Just shoot them Brandon!" over and over again. Finally, Duke took heed and attempted to murder a policeman who was attempting to serve a warrant against Duke, who was shot 3 times when the officer returned fire. Duke is now serving 55 years in jail for attempted murder.
Although partly responsible for radicalizing Brandon Duke, Todd Daugherty*, Mike Adams,* and others with mental illness who subsequently made terroristic threats, Madera has never been held responsible for his actions. It is now past time to permanently remove this terrorist-affiliated menace from the amateur bands, and the time to call for action is right now, while the tragedies in Toronto and St-Jean-Sur-Richelieu, are fresh in the minds of Canadian authorities.
Note: Mike Adams (AE4FB) is a mentally ill drug addict who threatened to set himself on fire on the steps of the FCC in furtherance of his political objectives, which falls squarely under the FBI's definition of homegrown terrorism. Adams was also recorded using racial epithets against President Obama, specifically describing Obama as follows: "He's a good Nigger who sucks rich white dick, and that's what the deal is."
Note: Like Adams, Todd Daugherty, was also radicalized by Karol Madera. Daugherty threatened to shoot children in the head as they played soccer. Daugherty signaled his intentions in an email he sent to his friend Madera which he also cc'd to Special Counsel Laura Smith. Daugherty was charged with a criminal felony for threatening to blow up Consolidated Communications. When it was revealed Daugherty has mental health issues, like all of Madera's followers, Daugherty was allowed to plead guilty to a lesser charge. Even so, he failed to complete probation and was placed on house arrest to complete his sentence after physically threatening his female probation officer.
Terror Tragedy Strikes Canada
Last week's shocking events in Canada's capital, Ottawa, and in St-Jean-Sur-Richelieu, near Montreal, Quebec, confirm that the terrorist threat stemming from the Middle East knows no boundaries, and can take many forms. Yet while the Islamic State for Iraq and Syria, currently wreaking havoc in that region, has recently called for low-tech attacks in countries that have joined the U.S. coalition conducting airstrikes against them, this kind of threat is not new. Back in October 2009, al Qaeda in the Arabian Peninsula called for simple attacks with "readily available weapons such as knives, clubs or small improvised explosive devices". A few months later, as Stratfor notes, U.S.-born AQ spokesman Adam Gadahn issued a "A Call to Arms" for "grassroots jihadists" or "lone wolves" to strike targets close by rather than travel abroad, similar to the November 2009 attack by Fort Hood shooter Nidal Hasan. Two months later, Faisal Shahzad, a naturalized U.S. citizen of Pakistani descent, attempted to blow up a car in Times Square. And last May, two British citizens of Nigerian descent, ran over off-duty British soldier Lee Rigby in southeast London. They then hacked him to death with knives and a meat cleaver. Canada has also seen its share of terrorism, including both domestic and international terrorism, homegrown and imported, nationalist and religious, single-issue and revolutionary. Karol Madera of 3040 Toillicum Road, Saanich B.C., has been advocating terrorist acts while calling himself al Qaida Northern Command, since at least 2005.
Madera Implicated in Latest FCC Hoax
Karol Madera has done it again. He's managed to temporarily deceive and manipulate a government official into putting a down payment on the Brooklyn Bridge. Madera has repeatedly lied and filed false complaints with numerous officials over the past 25 years, and as a matter of public record, he's repeatedly manipulated others to do so.
Who could forget the infamous Victoria Real Estate Board case, where Madera falsely accused his fellow agents of being allied in a 'homosexual conspiracy' against him? Madera sued the Board after he was booted out for making threats. He lost that suit and paid court costs, plus thousands in court-ordered payments to those he had lied about.
Later, when Madera tried to enter the British Columbia Law Society, he refused to testify when called upon, because in testifying, Madera would have had to admit the truth of the multiple affidavits and statements arrayed in evidence against him, all of which stated that he was unfit for admission to the bar.
Throughout his amateur radio hobby, Madera has created elaborate lies and hoaxes designed to 'set up' or 'frame' his harshest critics. These include, but are not limited to: (1) A fake anthrax hoax designed to implicate two of his American critics;
(2) A fake child sex-slavery hoax, designed to implicate six of his American critics;
(3) A fake shooting hoax, where Madera claimed to have been shot at by someone wielding a high powered rifle;
(4) a hoax where Madera falsely styled himself and posed as a 'movie producer' so that he could obtain pictures of a man's wife in order to defame her on his website, and;
(5) Madera's oft-repeated mantra regarding homosexual escapades and chronic masturbation performed by two FCC Special Counsel staffers at the "Gettysburg Bath House" .... and the list goes on.
Now, apparently, Madera has joined with others of his ilk to mislead and lure a gullible FCC employee into yet another hoax, involving one of Madera's chief American critics. Ironically, the man Madera attempts to implicate "has assisted the FCC in a multitude of cases" according to FCC Special Counsel's Laura Smith, while former Special Counsel Riley Hollingsworth told the FCC's Spectrum Enforcement Chief, "You'll hear from this fellow a lot. He files excellent reports and his accuracy rate is 100%." The current Special Counsel for Amateur Radio, called Madera 'a master manipulator' in writing.
"A Master Manipulator" (c) Laura Smith, FCC
Laura Smith, FCC wrote, "Brian was not involved in that conversation -- although the Canadian licensee is currently trying to ascribe the comments to Brian. Again let me reiterate, Brian was NOT involved in that conversation back in 2006, so the attribution to Brian that you heard was nothing more than a weak attempt to get Brian in trouble with the FCC. It did not work." (March 31, 2010 -- email to two Official Observers and the ARRL Field and Regulatory Correspondent).
The falsely accused American was reportedly overheard recently, saying he will bypass the Kangaroo Court entirely and defend himself in Federal District Court, in the highly unlikely event the U.S. Attorney chooses to prosecute the deeply flawed case, where there is absolutely no prima facie evidence of wrong-doing by the accused.
The so-called 'victims' in the latest hoax case? According to Karol Madera they are none other than himself (VE7KFM) and the convicted felon and 3 time recipient of FCC Warning letters, Donald Edward Anderson (N4TAT) of Warner Robins, GA -- a self-admitted child rapist. Most of their conversations this year, and those of their unidentified, interfering compadres, consisted of graphic descriptions of a female FCC staffer in Gettysburg, involving her alleged masturbation and use of sex-toys, plus various threats against assorted amateurs.
The idea that the U.S. government would actually waste time and money pursuing this obvious hoax, while defending these creatures "right" to harass, threaten, and defame the FCC Special Counsel, and others, is ridiculous in the extreme.
In fact, it's absolutely sickening; isn't it?
Karol Madera and Bob Kuenzi (WX9Z) jam 14.313 mHZ
On the evening of September 6, 2014, Bob Kuenzi began communicating with Karol Madera after Madera had engaged in jamming the frequency for approximately 10 minutes with his favorite jamming tape, Rory Taillon's "Monkey Dance." Unfortunately, as he has so often in the past, Kuenzi neglected to use his callsign (WX9Z) and instead, Kuenzi again refused to identify and again used BR-549 as an identifier, as we reported back on June 7, 2013.
ARRL Official Observer staff were made aware of this unidentified, jamming, transmission, but no official action has (yet) been published by the FCC. According to victims in the case, when Kuenzi was unmasked on September 6, 2014, he threatened to retaliate by murdering the man who reported his rules violations. These threats have already been reported to authorities in Colgate, Wisconsin.
Threats are standard fare for the friends of Karol Madera. In fact, Brandon Duke, David Tolassi, Todd Daugherty, Mike Adams, and Bob Kuenzi, have all reportedly endorsed self-immolation, murder, al Qaida style attacks, and/or other perversions and violence. Our readers already know Madera is infamous for threatening to sexually assault Special Counsel Laura Smith, and threatening to anally rape the U.S. Ambassador to Canada, not to mention inciting the murder of several amateur operators. Madera is a proud serial jammer. Madera also freely admits he's been accused of one of Vancouver Island's most brutal murders -- that of Lindsay Buziak, the daughter of a former friend of Madera's, hearkening to the time, many years ago, when Madera was ousted from the Victoria Real Estate Board for making threats. About his friend Jeff Buziak's daughter, Madera said, "I don't know if she had big tits or not, I was so busy stabbing her, I can't remember."
It's no secret that Karol Madera has been on U.S. intelligence radar since 2005, when Madera threatened to assault U.S. Ambassador David Wilkins, and again in 2009 when Madera's good friend Todd Daugherty threatened to shoot children as they played soccer, and throughout 2012 when Madera threatened to assault Laura Smith of the FCC, not to mention his disgusting sexual commentary aimed at Smith.
Interest in Madera was again renewed when Madera's friend David Tolassi threatened to stage an al Qaida style attack at Dayton in 2013. Michael Dewitt Adams of Midland City, Alabama had threatened to commit suicide at the gates of the FCC but Adams changed course and opined that a sniper attack at Dayton might be a better way to accomplish their goals. Adams also encouraged the notorious jammer "Jesse James" and admitted he had control over the jammer. Mike Adams also admitted he offered to send him guitar strings so that he could sound better while jamming. Ironically, Mike Adams is one of the threatening, anti-semitic, homophobic, hypocrites who falsely reported others for jamming and who aided Madera in the creation of an elaborate, false, shooting hoax with Karol Madera, which was designed to fraudulently implicate a Canadian Amateur. Madera's multiple hoaxes are the stuff of legend in several federal law enforcement agencies.
Madera congratulated Adams for those ideas and for giving him the idea of using suicide squads against U.S. citizens. One of Madera's best (and only) friends has stated that Madera is brain-damaged -- as nearly anyone who has heard Madera on-air would likely confirm. Yet, Madera continues to incite murder and his violent, demented, usually unidentified helpers continue to support him on-the-air, day after day, year after year....
Donald Anderson and Karol Madera Under Investigation Again
Karol Florian Madera's good friend, Donald Edward Anderson (N4TAT) of 105 Juniper Road, and 128 Kirkwood Circle, in Warner Robins, GA, has reported that he and Madera are currently under investigation by law enforcement regarding persistent allegations of Anderson's drug dealing; domestic terrorism, and; Anderson's own infamous recorded confession concerning his rape of a child. For some reason Anderson's mother seemed to find the allegations of child rape "amusing" which speaks volumes in itself.
Listen as Anderson laments the latest investigation of child rape; drug dealing; and other nefarious deeds performed by the Madera gang.
Dirty Laundry on Display at 3040 Tillicum Road
For years we've heard Karol Madera, drunk and/or high on pain-killers, spewing torrents of disgusting invective aimed at women, not to mention his blatantly pedophilic interest in children. In addition, Madera's speech is rife with references to homosexual anal sex and abundant evidence of Karol Madera's legendary coprophilia.
Speaking of coprophilia, Donald Anderson (N4TAT) and Karol Madera (VE7KFM) routinely exchange what they call the "Daily Stool Report" on 14.313. This fecal folderol consists of Anderson's eager reception of disgusting details regarding Madera's daily bowel movement. Arguably, this is a violation of FCC rules regarding indecency, however, Anderson has said he will gladly return to the CB band if the FCC revokes his license because, first and foremost, Anderson considers himself a CB operator. Karol Madera has been fascinated with feces for a number of years. An interesting side note: commentators on 14.313 now refer to Madera as Captain Coprophilia; the Sultan of Shit, and; the Fuhrer of Feces.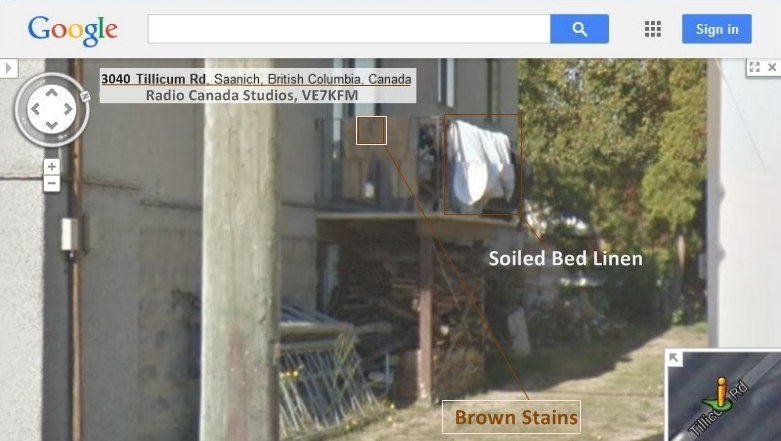 These actual/unretouched pictures of Madera's soiled laundry are in full public display (courtesy Google Earth) hanging from Madera's tiny balcony, which is attached to his reverse-mortgaged, ramshackle hovel, precariously perched on a busy four-lane highway. Many have stated the obvious - that Madera's trousers are soiled with brown stains in the posterior area. These images are entirely consistent with reports that Madera is rectally incontinent.
Karol Madera - Manipulating the Mentally Ill for More than a Decade
Mark Morgan Manipulated by Karol Madera who claimed 7 men he had never met or spoken to were involved in child sex pandering.... "Since I am nuts, who knows what I believe?"
Documented Military Impostor and Fraud
Karol Madera asks: Why would I make false claims about military service? Ironically, Madera already answered this question, several years ago. Karol Madera lied because he's a pathological liar. He pretended to be a ranking officer, and in so doing, he stole lodging, meals, a shoe-shine, and the stolen valor that comes when a lying sneak-thief impersonates a ranking officer. It's really that simple.
Karol Madera - Saanich Legion, Military Police, Veteran's Affairs.... He Never Served
Veteran's Plates are available for $5 plus a Veterans Affairs Health Card, or, a copy of an honourable discharge, or, a Library and Archives Canada record of service... none of which could be provided by Karol F. Madera.
The Saanich Legion -- Refused to renew Madera's veterans plates after receiving and investigating a report that he is a military impostor and a fraud. Like every antisocial personality, Madera laments the need to adhere to the laws that apply to society in general.
Andrew Walker and Dan Churovich -- Discussing the fact that Archival Services in Kingston, Ontario searched for records of Madera's "service" and found no record at all.
Don Anderson -- Responding to Madera's tale of woe when he was discovered to be a military fraud. "Come to the United States Karol, and you can live as a military phony, and you're protected by our Constitution, Ha, Ha, Ha..."
Military Fraud -- Karol Madera discussed his theft of services and impersonation of an officer. "I was picked up by a very senior naval officer... I told him a bit of a tall tale. I sort of advanced myself in rank... a few ranks actually...It mortified me... I could see my career flashing in front of my eyes and not positively either... I said to myself Christ, I'm over my head. I was so happy to get out of there, because I'm sure my cover would have been blown big time...."
Karol Madera manipulated a mentally ill youngster to attempt the murder of a police officer, ending with tragic consequences.
"Madera manipulated Brandon Duke with the callousness and cunning of a true sociopath and we should not forget that it takes a sinister personality to do what the Canadian did. Madera has demonstrated over the years that he takes sadistic pleasure in causing anguish to anyone he does not like. This is a supposedly educated man who has often used his knowledge for evil means, without ANY apparent feelings for the victims." [via email]
An email from a Canadian Amateur to Industry Canada, complaining about Madera's horrific sexual harassment and abuse of Laura Smith at the FCC
"There's no doubt in my mind that Karol is responsible for harassing and stalking countless women over the years either in the area he lives now and elsewhere. I have a strong feeling he's the type to take out on women his sexual short comings and complete failure to find companionship via threats, stalking, vulgarity, etc. He's already been forced by a court of law to pay restitution for such acts in the past, there's no telling how many other such abuses and crimes have gone unreported or are unknown by the public due to Canada's pathetic system of hiding the identities and records of sex offenders and criminals."
Karol Madera - Noted Anti-Semite
Karol Madera directed hateful comments to Art Greenberg, a Jewish American in Essex, Massachusetts. Madera informed Greenberg that he (Madera) was part of the Hitler-Jugend and that the next pogrom would be in the USA against Greenberg and his fellow Jews, whom he called the 'Master's of the World' because Greenberg was a double-dealing thief; a yarmulke-wearing, ball-less, piece of Yiddish shit; a fraud; a yappy Yid; a super-Jew; a stupid, fucking asshole, and; a filthy, lying, cock-sucker, who was part of the Sonderkommando. Madera went on to tell Mr. Greenberg (and the rest of the world) that another circumcision was due for Mr. Greenberg. Madera went on to say "I think the Jews are a plague on the world." Alles in ordnung for the goose-stepping, documented Jew-Baiter living at 3040 Tillicum Road. The notorious hate propagandist is conveniently located directly across from the Jehova's Witness Temple in Saanich, B.C.
Madera also detailed several email and telephone communications between Madera and Madera's good friend, Michael DeWitt Adams of Midland City, Alabama, and Greenberg. Apparently, this blatant Hate Propaganda is considered 'free speech' and is perfectly acceptable to regulators in Canada. Despite countless complaints, Madera's hate propaganda and incitement to murder have gone unchecked since 2005.
VE7KFM - A Kinky Military Wanna-Be
Karol Madera's hero, mentor, and philosophical twin -- Colonel Russell Williams, Royal Military College, Kingston, ON.
Religiously Motivated Hate Propaganda - Sanctioned by Industry Canada
Listen to excerpts of Madera's religiously motivated hatred here and his declaration of affiliation with the Hitlerjugend (Hitler Youth) here.
Liars Need Not Apply
Serial Liar, Karol Florian Madera was NOT admitted to the Law Society in British Columbia. Like other serial liars, Madera could not be trusted to safeguard the truth as the law requires. "A lawyer's good moral character is essential for the protection of clients and for the proper functioning of the judicial system itself ." Referring to Karol Madera, the Chief Justice of British Columbia said, "The Applicant [MADERA] says that it is unfair because he has not had an opportunity at the time he is being compelled to give evidence to know, to hear in evidence what "his accusers", in his words, have to say. I cannot accede to that submission. Very full and complete particulars including the names of witnesses were given and original statements or affidavits were furnished. With respect to many of the particulars given by counsel for the Law Society the conduct to be inquired into was very specifically described. In my view the applicant did know both generally and in many cases specifically what the witness would likely say."
In other words, the Chief Justice of British Columbia, indicated that in his view, Karol Madera is a liar. As such, Madera is not, and has never been allowed to practice law in British Columbia, or anywhere else. Ironically, and somewhat humorously, Chief Justice Allan McEachern was the 16th Chancellor of UBC, the very institution where Karol Madera's law class received a C- in the first year of study.
Schizophrenic Canadian Amateur
RationalWiki.org -- "Karol Florian Madera - Schizophrenic Canadian amateur radio operator who bills himself as 'Radio Canada.' He operates a station on the high frequency radio bands and makes it his aim to slander U.S. citizens nearly every day over the airwaves. He has threatened the U.S. ambassador to Canada and a 13 year old boy from Minnesota, and expressed hopes that someone would deploy roadside bombs against Americans, and stated he would give Al-Qaeda aid and comfort. Mr. Madera also has a website that slanders those he identifies as his enemies, most of whom are American amateur radio operators."
Anti-Semite and Racist
Former ARRL Section Head, Art Greenberg... didn't know that Karol Madera is an anti-semite and a racist.
"An Appalling Case" - "Accusations True and Verifiable"
DX Listening Digest -- Number 6-110 July 26, 2006: "We had a couple items about the foulmouthed ham VE7KFM who subsequently made all kinds of threats against us claiming he was being maligned so we removed the items at least temporarily. Afterwards we received testimonials from many hams that the accusations against him were true and verifiable. Rather than go into all that here and now we refer you to this website which covers it all for those who are concerned a really appalling case." (Glenn Hauser, Editor, DX LISTENING DIGEST)
Missing and Murdered Women Near Tillicum Road
Behavioral Profiler's Report to RCMP -- Missing and murdered women and children near 3040 Tillicum Rd, Saanich, BC
Bev McIvor -- Past President of the Victoria Real Estate Board: "He sent us the most sexually graphic and disgusting emails.... We finally had to obtain police protection."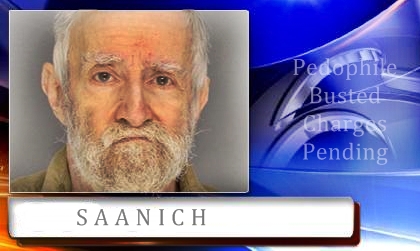 A Documented Pedophile
Homeland Security Officer -- "In my very first interaction with Karol Madera, I learned that he is extremely mentally ill. He acts like a child molester and a pedophile on the air. He seems to hate the U.S. government and most Americans in general. After he attacked me and began to stalk and sexually harass my 11 year old daughter, I researched the facts independently and I found that the facts are in agreement with the web page at www.ve7kfm.com which exposes Karol Madera for what he is; a fraud, a pathological liar, a child abuser/molester and a military impostor."
A Documented Abuser of Women and Children
Karol Madera -- Has expressed an unhealthy sexual interest in children for a number of years, yet, he routinely projects his own pedophilia onto others and threatens those who comment on that pedophilia, not to mention his other disgusting and illegal behaviors.

Karol Madera -- "I don't care how old she is, as long as she's got big tits." This, even though her father repeatedly advised Madera of the child's age.

Karol Madera -- Attacks FCC Special Counsel Laura Smith and her young family on August 2, 2013. Madera is infamous for victimizing women and children, as authorized by Industry Canada. There are numerous examples of this here and in our extensive archives.

Persona Non-Grata

Special Agent, Jeff Ellwanger -- "If he enters the U.S., he will be arrested."

"A Master Manipulator" (c) Laura Smith, FCC

Laura Smith, FCC -- "Brian was not involved in that conversation -- although the Canadian licensee is currently trying to ascribe the comments to Brian. Again let me reiterate, Brian was NOT involved in that conversation back in 2006, so the attribution to Brian that you heard was nothing more than a weak attempt to get Brian in trouble with the FCC. It did not work." (March 31, 2010 email to two Official Observers and ARRL Field and Regulatory Correspondent, Chuck Skolaut).

ARRL Official Observer -- "Without fail, Madera blames 'Brian' for anything and everything other people write, say, or transmit. It's ludicrous. Madera's positively obsessed!"

"Irrelevant, Lacking in Objectivity, Inflammatory, Lacking in Credibility" (c) B.C. Judges

British Columbia's Justices Agree: -- Collective opinions by Justices Masuhara; Hutcheon; Goldie; McEachern, and; Hinkson: "Madera's testimony is: irrelevant, lacking in objectivity, inflammatory, lacking in credibility, and he is and was unable to establish a factual foundation..."
Repressed Homosexuality Resulting in Extreme Homophobia

Blissfully ignorant -- Regarding the unconscious implications of his unmanly obsession.

Ironically -- The antisemitic, homophobic, pedophile from Canada has the nerve to engage in gay-bashing. However, it makes perfect sense, because research confirms most homophobes are actually self-loathing, repressed homosexuals.

Madera's unmanly preoccupation -- On display in this amusing soundbyte, Karol Madera mentions 'Brian' 10 times in less than 5 minutes. Concrete proof of Madera's demented obsession, he mentions Brian, on average, once every 30 seconds.

A Documented Coprophile

Forensics Report -- "Developmentally, his maturation stalled at the pre-adolescent level. He's obsessed with the bathroom habits and sexual physiology of other men, particularly the anal orifice. He's had this paraphilia, which we call coprophilia for a number of years. He also clearly presents as a pedophile, yet he constantly projects his own issues onto others. The fact that he discusses these matters on a regular basis is evidence of his extreme social impairment and documented appeal to budding extremists." [Report on Karol Madera to RCMP E Division in 2008 and to RCMP again and to CSIS in 2013.]

"Nobody Believes a Word He Has to Say" (c) Pearlman and Lindholm

Mike Scherr -- Pearlman Lindholm, Victoria: "I could take your money, and we would win in court, but he has nothing, and no one of any importance believes anything he has to say."

Constantly Projects His Own Faults Onto Others

EHam Forum -- "Ever notice how Karol Madera calls other people 'fraud, coprophile, sexual deviant, pedophile, and psychopath' but he's actually describing himself to a T?"

Fraud

QRZ.com Forum -- Karol Madera was banned from QRZ.com for posting links to obscenities, fraud, hate propaganda, racial/ethnic slurs, threats, support of al Qaeda, etc., while masquerading as George Zardecki.
Formal complaints against Karol Madera have been filed by the Radio Amateurs of Canada; Federal Bureau of Investigation; Canadian Security Intelligence Service; Royal Canadian Mounted Police; Saanich Police Department; Federal Communications Commission; Canadian Parliament; and the State Department; Diplomatic Security Service and B'nai Brith, among others...
A History of Extreme Anti-Semitism
Anita Bromberg, National Director, Legal Affairs, B'nai Brith, Canada -- On the 2007 failure to prosecute Madera by Saanich police and Crown Counsel: "A disappointing response from police -- when in fact there have been trials and convictions of note recently with dedicated and well trained police/crowns."
B'nai Brith -- Investigating ongoing hate propaganda and threats by Karol Florian Madera, owner/operator of radio station VE7KFM.
End Hate Crimes -- Attention Karol Madera's victims: Jews; African Americans; Women; Children. You may wish to read the hate crime booklet published by British Columbia's Attorney General as an aid in making hate crime complaints with police, Industry Canada, and the BC Human Rights Tribunal.
A Noted Cult-Follower / Conspiracy Theorist
Karol Florian Madera -- "Names to avoid in the list of Cassiopean Cultists and followers of Laura Knight Jadzyk, proponent of Mossad conspiracies, 9/11 Truth, New World Order, Organic Portals, and Founder of Everybody's a Psychopath.
"He's Insane" (c) Riley Hollingsworth, FCC
Riley Hollingsworth, FCC -- "He (Madera) is insane; you're not going to get him to do anything."
"He's a Fruitcake"
Riley Hollingsworth, FCC -- "There's a very poor operator in Canada. Canada considers him (Madera) a Fruitcake, apparently, and they're not taking him seriously. We're talking to Canada, we're working with them, but they consider this fellow to be several french Fries short of a Happy Meal."
"Brain-Damaged" (c) Henk VanDalen
Karol Madera -- About his weasel worded blog: "This website will also arguably be difficult if not impossible to read - never mind comprehend ..." ~Quite an understatement, eh?
Hank Van Dalen -- "Karol's brain was damaged" from falling down a hatch on a ferry. The accident to which Hank referred, is the reason Madera is known as the "Queen of Saanich" to this very day. Van Dalen continued, "We've often wondered if his aberrant behavior is caused by brain damage, you know, calcification of the brain stem." Later, after acknowledging the huge number of lies on Madera's blog, Hank wrote to say, "I did call Karol a few months back just to say a few words but the additions attributed to me on his page in the brackets [ ] after most sentences are not by me. We are all in a bit of a fog as to why the Feds have not revoked his operating privileges."
Mike Adams -- "I don't go along with what he's doing at all. He loses all the time... It's pretty awful... that's one of the reasons I'm having so much problems now."
Unwanted Sexual Remarks About Other's Wives (c) George Zardecki
George Zardecki -- After Madera told Zardecki his wife doesn't have big tits. "I don't appreciate these comments. Whatever she has is sufficient for me; so just keep that to yourself Karol."
"A Deplorable Homophobe" (c) Donald Anderson & Other Timely Observations
Don Anderson -- "Your views about homosexuals are somewhat homophobic... deplorable views actually...Homophobic people upset me actually, I find them very... ugggghhh."
Ron Gagnon -- When Madera avers that Gagnon owns a web page whose defamation and stalking is actually authored by Madera, Mr. Gagnon twice refers to Madera as a "lying hunchback" (a reference to the ferry accident where Madera broke his neck and damaged his brain) then Gagnon restates for the record, "It's not my website" and "I'm tired of this shit, there hunchback..." Another gentleman steps in and advises listeners to visit this true and verifiable website.
Douglas Gerry -- After Madera called him a Jewish faggot, asking him if his daughter would like to suck his cock, Doug Gerry stated, "My God... there's nobody left who likes him."
Todd Daugherty defends Karol Madera. After finishing his sentence for criminally threatening two different women, Daugherty is once again back on the Internet, much to our amusement.
Bruce Ohlendorf -- "Irrelevancy, and lengthy anonymous quotes from sources like "Z" and that mystical Brian (always below the noise level) that Karol says the same things to repeatedly (on different nights) are little more than smoke, mirrors, and the haven for weak arguments and intellectual frustration. CDN, nee Karol, is unworthy of further response since we have already driven a large nail through his ego (or is it alter-ego?) Just let him ramble on alone, Jay, for it only gets funnier and self descriptive."
Steve Tkh -- "I ask a friend in the States to do a freedom of information request on this "email from Laura" when it was posted on qrz.com and reply from FCC was "this email does not exist and appear nowhere in our files" and when calling FCC was told by Laura Smith herself to ignore this man. He is not taken seriously due to mental problem and speaking to IC have received hundreds of complaints about him, including our own RAC. So my advice is ignore l'enfant terrible and the Victoria B.C. pissoire hosted at Shaw and read instead VE7KFM.com."
The United States Secret Service -- Was not amused when Karol Madera, who had already threatened the US Ambassador to Canada, turned his attention to President Obama. Their interest was renewed when Madera's friends joined him in attacking their Presidential protectee.
Richard Russo -- "After reviewing a webpage dedicated to this moron's antics and seeing pictures of how this filthy pig lives, I now pity him. He is a dirtbag who cant even take out a hose and bother with a can of paint to spruce up that rat infested cabin he calls a home. His Volvo is laced with tetanus causing rust tumors and with any luck the outhouse this guy lives in will fall in over his head and that will be that. Give him the credit he is due, he is a filthy animal who is too lazy to keep his home in order but would rather sit by his crusty old mic and yell silly comments over the air. Someone should hand him a bucket, a bar of soap for bathing and a job in McDonalds as he is not worth anyone's time, nor should he have a website dedicated to himself. He is obviously lonely and with any luck, he will find a beam thats not rotted in that slum he calls home and hang himself from it. " (2008 eHam.net)
That Crazy VE7KFM -- "Aside from threatening harmless women and children, he threatens anyone and everyone who discusses his pathetic radio station VE7KFM. Don't be intimidated by this crazy @-hole who's nothing but a sack of chicken shit!"
VE7KFM filed a fraudulent DMCA takedown notice! -- "I used to have a blog called ve7kfm.blogspot.com in this spot on the interwebz, but some ignorant moron [named Karol Madera] emailed a fake DMCA takedown notice and some little noob working in a 4'X4' cubicle at Google fell for it. Can you imagine? The title VE7KFM is copyrighted now? I don't think so! There's a top-level domain named VE7KFM.com and it's not owned by anyone living in Saanich, BC, I can tell you that for sure." [Yes, Karol Madera is a self-admitted fraud, and a sexual deviant who often pretends to be a lawyer on the internet and elsewhere.]
Truckers Report Moderator -- To Karol Madera masquerading as USAMA (as in Usama Bin Laden): "Your post has been deleted. Karol, you are well known to the Ham Community. You threats against America make you famous. You are the reason for this thread. I also take offense to your user name. The links you posted were offensive to me as a Ham and as a human being. We get what we sow partner."
Karol Madera -- About himself: "I've got more initials than a Mexican has initials......" ~Huh?
Karol Madera -- About himself: "I'm a graduate of the largest faggot law school in Canada." The British Columbia Law Society refused to admit Madera as a lawyer.
"Supreme Court Justice Bracken was Sucked off by Faggots at the Real Estate Board" ... Really?
Karol Madera -- About being thrown out of the Victoria Real Estate Board for making threats and losing his subsequent lawsuit against them: "Just because a judge (Supreme Court Justice Keith Bracken) got bought off in chambers, or sucked off by the faggots at the Victoria Real Estate Board, and there's plenty of evidence they were faggots, you know, not every party that goes to court, wins."
CMS -- "Now we can add thief to the appellations Karol Florian Madera (VE7KFM) is entitled to use after his name."
Global Moderator HF Underground -- About VE7KFM masquerading as CDN: "I can't speak for the forum administrator, but this idiot should be ignored; he is a troll. Your posts were just fine, and I would bet that this guy won't be back."
Sr. Member, HF Underground -- About VE7KFM masquerading as CDN: "He's one of the roaches of ham radio, who having tired of feeling accomplished by pulling wings off flies, now does what he does in order to get attention..."
Shortwave America "This blog questions Industry Canada's competency in another matter... why they cannot take VE7KFM off the air and yank his license... ?"
Radio Anarchy -- "Yes, 14,313 kHz is where Karol, VE7KFM has been hanging out lately. Karol - VE7KFM asks for more. He likes to use the word rectum in many of his jokes. Guess he has a fetish. And he likes to bash Americans."
VE7KFM on YouTube -- 'Tales from the Gutter' by Karol Madera
Karol Madera, Stolen Property -- "I've heard a report that about half of the stuff in this list MAY HAVE BEEN stolen from another Amateur Radio OP ....... I'll try to get more information on this!"
VE7KFM, Still A Moron! -- "If you read VE7KFM.com you already know about most of his friends. Little Brandon Duke, a young boy he invited to live with him, is now in jail for taking a shot at a cop in Longmont, Colorado. The cop shot back, 3 times, and Brandon was in surgery before they popped him in the clink for possible attempted MURDER."
More VE7KFM Videos -- "The most disgusting individual to ever attempt to run a radio station."
Owner, WorldwideDX.com -- About CDN masquerading as Karol Madera. "IF you really are Karol, then your scare tactics on internet forums are well known. Sorry, they don't work here."
DP Dawson -- "I've had the unfortunate experience of being the direct subject of "Karol's" rantings, told me the best part of me ran down my mothers leg ,called her a slut , etc., I've had him deliberately trash a dx qso i was in tuned right on top of us and wouldnt shut up and let us finish even though he acknowledged hearing me ! If he's a victim, then he's a "legend in his own mind " and in my opinion deserves the reputation he has "earned ."
"A Socially Inept Deviant"
VE7KFM at QRZ.com -- "VE7KFM is a socially inept deviant with a marked propensity towards unlawful behavior both on air and off."
A Hateful Misogynist
As one female victim remarked, Madera is "issuing an unending fountain of racism, porn, gore, misogyny, incest, and exotic abominations as yet unnamed."
VE7KFM in his own voice -- "Calling Laura Douchebag Smith of the Faggot Communications Commission."
VE7KFM in his own voice -- "Get your finger out of that smelly cunt of yours Laura; get on with the grunt; you douchebag."
VE7KFM in his own voice -- "Laura, get your finger out of that smelly cunt of yours, get on with the grunt, before I put the fucking boots to you, you douchebag you."
Contesting Group -- "I guess the laws on having one committed for mental instability in Canada are more forgiving than here. He should have pads in his padded room."
Lee Maisel -- "He is an Awful, Awful man (acts more like a little boy) Today they were having the 13 original colonies special event, and he was completely disrupting the stations on 20m with evil comments, and extremely foul language. He is no longer keeping to 14.273 or 14.313 I can't wait to hear the news that he has passed away. (more than likely from a stroke) He is a constant irritation, and will be missed by nobody."
Shawn Hawkins -- "Before I knew any better, I actually conversed with both Karol and one of his apostles. And the man has a real problem. He is a bigot, a racist, a violent man and an America hater. Here is a link to his website: [hate propaganda omitted]. It just goes to show what kind of venal hate he is able to spew. Anyone who befriends this piece of garbage get's what he deserves." (eHam 2008)
RAC takes aim at VE7KFM -- "Many Canadian amateurs have made numerous complaints to Industry Canada regarding Karol Madera's misuse of the airwaves. All complainants have discussed Jim Laursen's lackadaisical performance and attitude regarding their legitimate concerns. A petition to have Laursen removed and/or sued for failure to perform is said to be presently in the works. We will have more news as events proceed."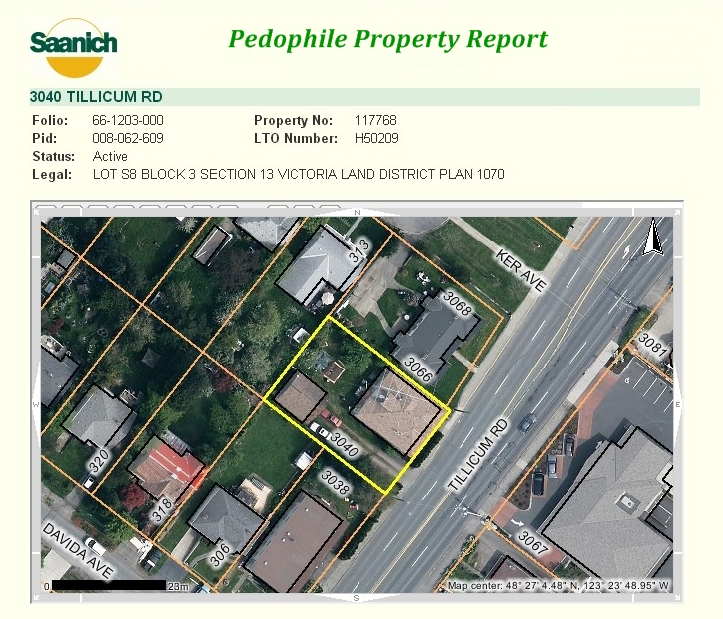 Erik Andersen -- "The person everybody loves to hate, VE7KFM, the man literally deserves to have his radio confiscated and his privileges revoked for life." A Pathological Liar
Via Email
Dear VE7KFM.com -- I have to admit, I was once friendly with Karol Madera. When he asked me to use fake credentials to post false and defamatory info about others, that's when I discovered he's an extremely mentally disturbed liar. Then he tried to involve me in some sort of cult with a woman named Laura Knight Jadczyk. I sent him a description of his behavior, challenging him to grow up and act like a man. What did he do? Well, being Karol, he changed what I wrote, ever so slightly and published it as if he wrote it, perversely turning it around and aiming it at one of his so-called enemies. We haven't spoken since. For the edification of those of you currently being spoon-fed Karol Madera's gigantic lies, here are the traits I found to be most applicable to Karol:
Karol Madera is a convincing, Pathological LIAR, with a Jekyl & Hyde nature; he excels at DECEPTION !
Karol Madera is glib & superficial; he relies on mimicry, repetition, regurgitation and "projection."
Karol Madera is emotionally retarded, immature & untrustworthy; he lacks remorse, shame or guilt.
Karol Madera has unusual & inappropriate attitudes to sexual matters/behaviours & bodily functions.
Karol Madera is grandiose, arrogant & audacious; he exhibits behaviors indicating he feels entitled, invulnerable & untouchable.
Karol Madera is a compulsive control freak & critic, all the while refusing to value others.
Karol Madera shows a lack of consistency, flits from topic to topic, is evasive & refuses to be specific, specifically about his failed real estate, law, and so-called military careers.
Karol Madera pursues vindictive vendettas and attempts to undermine those who are able peer beneath his mask of sanity.
Virtually all researchers into psychopathy agree on three characteristics of psychopaths:
1) Absence of guilt for antisocial actions, like coming on sexually to 11 year old girls and telling a 12 year old boy he hoped al Qaeda would cut his bag off, before his first queer fuck.
2) An inability to empathize; like picking on women, children, the uneducated, people of color, Jews, African Americans, and the mentally ill.
3) A tendency to ramble on about nothing, literally for hours, in a manner completely divorced from reality.
Aide to Camp to two Generals? Commercial pilot? Naval Captain? Tube with handles? Ridiculous. Karol Madera's a glib LIAR without a conscience, but most of your readers already knew that.
Contributors names are held in confidence unless they specifically ask us to identify them. ~Editor
Most of Madera's sycophants have abandoned Madera, with the exception of Michael Adams (Fat Bastard) and Ron Leo Gagnon (Rat Bastard) and Todd Daugherty (Dumb Bastard) who still desperately cling to the delusions they adopted from their misguided mentor. See the Fat Bastard, Rat Bastard, and Dumb Bastard webpages at the links below.

You'll find more stories about VE7KFM & COMPANY dating from 2006 in our Wayback Machine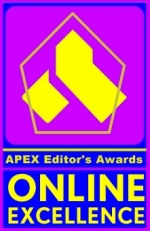 Copyright CENTER FOR MEDIA STUDIES 2006-2014